Industrial heat pumps: decarbonising industry for a greener future
Article by the European Heat Pump Association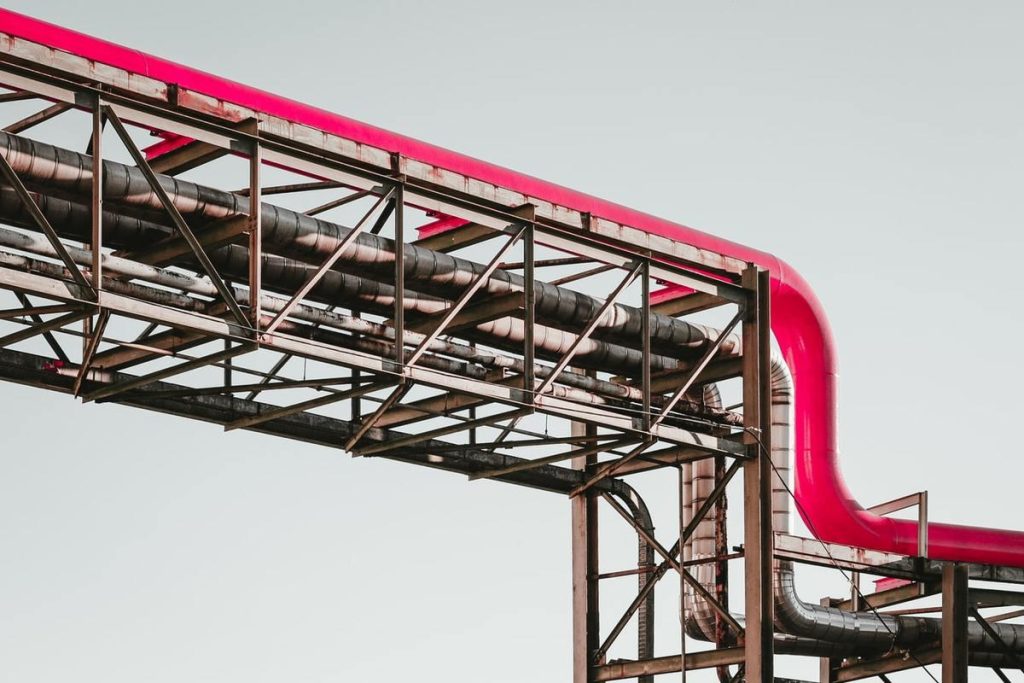 Cover photo: Martin Adams on Unsplash
Already today, high-temperature heat pumps and waste heat recovery are helping decarbonise the industrial sector, and their role can grow massively.
Indeed, to achieve the EU's target of a net-zero economy by 2050, decarbonising our industrial heat supply is a top priority.
However, despite their widely recognised potential, there are several technical, economic and regulatory barriers preventing them from being deployed on a large scale.

Two EU-funded projects, SPIRIT and PUSH2HEAT aim to address and overcome the barriers to industrial heat pump growth while exploring their use in the chemical, paper, and food and beverage industries. In EHPA's latest webinar 'High-temperature heat pumps: heading towards the decarbonisation of industry', attended by over 224 participants, the projects were introduced and the benefits of increasing industrial heat pump use were discussed.
Andrew Marina, Netherlands Organisation for Applied Scientific Research (TNO) and one of the leading researchers in the SPIRIT project, explained:
"Heat pumps have been identified as a crucial technology for industrial decarbonisation. The International Energy Agency has identified heat pumps to account for 30% of the heat demand in light industries by 2050. This would be equivalent to rolling out 500 megawatts of heat pumps every month for the next 30 years. While limited technological availability and high upfront costs are among the challenges facing industrial heat pumps, boosting confidence in the technology can overcome these barriers."
Maider Epelde, Project Manager in Renewable Energies and Thermal Efficiency for Tecnalia Research and Innovation and coordinator of the Push2Heat project, added:
"Heat pumps have a high potential for use in the industrial sector because about 37% of the process heat needed by all industries in Europe is below 200°C. This technology is highly efficient and has a low carbon footprint. Additionally, it can recover waste heat that would otherwise be discarded, saving energy and making manufacturing processes more circular."
Furthermore, the webinar showcased the most recent technological advancements in industrial heat pumps, as well as case studies of their application in a variety of European industrial sites.
Jochen Schaefer, Head of High-Temperature Heat Pumps at Siemens Energy, commented:
"Heat accounts for 40% of the world's energy-related carbon emissions. Instead of using fossil fuels, we should use electricity as the main driving energy for heat pumps, which can use renewable electricity for heat generation. No more waiting, let's make tomorrow different today!"
Finally, Veronica Wilk, Senior Engineer and Coordinator at the Center for Energy at the Austrian Institute of Technology concluded:
"It's not only about producing the high-temperature heat but also about doing it in an efficient way. All tests and demonstrations show that energy reduction translates into energy cost and emission savings.  Heat pumps are a future-proof technology for process heat supply because we can reduce CO2 emissions up to over 80% and increase energy efficiency."
Learn more about SPIRIT and PUSH2HEAT and sign up for the upcoming project newsletters to keep up to date on their progress.
EHPA's next online event 'The role of heat pumps in the green transition: EU Projects perspectives' will take place on Thursday 27 April at 10 a.m. CEST. You can register here.  
Did you miss this webinar?